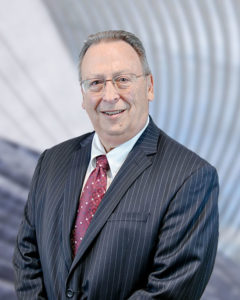 It is with the deepest sadness that we announce the passing of our partner, Gary H. Friedenberg, on January 4, 2022.
Gary joined Berkman Henoch in 1993 having already enjoyed a distinguished career as a certified public account and partner in the law firm of Porter and Friedenberg. He played an integral role in Berkman Henoch's growth and development. As chair of the firm's Trust and Estates, Tax and Corporate practices, Gary's knowledge and leadership were unparalleled. He enjoyed long relationships with his clients who relied upon his dedication and expertise. As colleagues, we turned to him for his endless guidance and support.
In the words of the firm's founding partner, Steven J. Peddy: "Gary was a pillar of the firm during our amazing growth." "He played a critical role in building a strong relationship of mutual trust with his colleagues and clients which was essential to the reputation of the firm." "Gary was a trusted member of the firm whose endearing sense of humor and good judgment brightened every situation." "We will most certainly miss him."
Gary is survived by his two children, his grandson and his sister. We extend our deepest condolences to all of Gary's clients, family, friends and colleagues.